Power BI as a Data Analytics Tool
Too often, organizations want to deploy Power BI to their FP&A tools. Instead, they are uncertain about taking the next steps. Don't get left behind and understand the facts about this Microsoft tool. In this article, we will discuss some common misconceptions and help dispel some myths and possible fears around Power BI adoption.
Myth 1. Power BI reports are accessible to any business user in the enterprise
The Power BI platform is more intuitive and secure than you realize! It allows any business team to specify and set sharing permissions to ensure only a select number of users can access your financial reports. Power BI is an online service that offers self-service Business Intelligence dashboards while connecting to several data sources, but your question is how secure is my data on the cloud service?
With multi-layered security measures, this powerful platform provides end-to-end encryption designed to protect your sensitive data and against any vulnerabilities. Here are the following challenges Power BI offers to solve with the platform:
Control your data connections
Data storage and encryption
Ability to protect sensitive data
Auditing the operations
Data Security and Protection
Row-Level Security – Configure and limit access to data at a row-level, depending on the current user's login context, credentials, and role within the organization. However, hiding row data access does not prevent users from accessing the metadata via DAX.
Object-Level Security – Not only hiding but securing specific tables or columns from report viewers. Without the pre-requisite permissions for the current user, the secured tables and columns simply do not exist. For example, certain visualizations are inaccessible without proper permission from the current user.
Using Microsoft Power BI for financial reporting in the Office of Finance, you can gain a deeper understanding of business intelligence and analytics tools.
Myth 2. Power BI is only a data visualization tool
More than a front-end tool, Power BI offers features such as financial reporting, data sharing, dimensionality, and data modeling. With so many data visualization tools available in the market, why choose Power BI as your data solution? In the end, anyone needs a tool that helps you focus on insights that matter the most and gives added flexibility. Find a tool that allows you to take your data and dashboards with you on any device, for quick insight and collaboration anywhere you are.
Many companies across various industries are utilizing Microsoft software applications and online services. When choosing a BI solution, it is best to select a platform that provides smooth integration with common applications such as Microsoft Excel, Dynamics 365, and Microsoft Teams. Data sharing between MS Office Suite and Power BI is the most sensible transition.
Moreover, the visualizations within the Power BI platform offer a wide range of charts and graphs, and the ability to create custom visual elements for specific reports. Also, the Q&A feature is a very rich and powerful tool. Users do not have to be experts in coding or understand how to program. As long as you are able to type your queries in plain English that makes sense according to the existing datasets, Power BI will be able to provide a visual representation of your answer. Power BI's natural language
Finally, think about where you would publish your final presentation: on a website, or in a blog post. Power BI allows you to post and share your data visualization wherever your story should be told with secure role permissions and dimensionalities.
Myth 3. All you need is the free version of Power BI
Although the free license is available for anyone, it is limited. Consider upgrading and investing in a Power BI Premium license, giving you access to advanced features like Mobile app experience, expandable cloud storage, and peer-to-peer sharing. Quick note: is your organization currently using a paid version of Microsoft Office 365? If so, you may already have access to the Power BI Pro license without any additional cost.
Storage Capacity
Over time, enterprise-level datasets grow larger and begin to need more storage. Power BI free can only support 1 GB of data whereas starting from the Pro license, this version can support up to 10 GB per Pro license.
Embedded API
If your organization is looking to create data stories with amazing interactive visualizations that are customizable and ready to go live on a public platform, then the free license will not allow you to do so. You must upgrade your license in order to access the feature to embed your Power BI reports on your website, blog, or even a PowerPoint presentation.
Analyze in Excel
The upgraded version (Pro and up) allows analysts and users to analyze data in Excel within the Power BI platform, while the free version does not have the ability to.
Data Refresh and Load
On the free version of Power BI, it can only consume 10,000 data rows per hour and data refreshes happen on a daily basis. For the Pro license, it can consume 1 million data rows per hour and data refreshes happen at every hour, giving you the most updated data points despite all the changes users have made throughout the day.
Myth 4. I know Excel already, so I won't need Power BI training programs
Naturally, the transition between the Excel platform to Power BI is obvious as the Microsoft ecosystem and syntax are similar and familiar to finance users. Power BI is a user-friendly and intuitive platform. However, as new features and updates are frequently released, it is critical for your business users to remain up-to-date with their Power BI skills and knowledge.
As businesses grow, so do your departments and business functions. Most organizations are eager to implement and utilize all the available features the FP&A system offers, however, the challenge is your business users' limited technical knowledge and training of best practices when it comes to using and sustaining the system. Ensure your new and existing staff are continuously upskilling in their skillsets with Power User training sessions.
The best training sessions will provide your team with:
Up-to-date industry best practices and support
How to maintain finance processes for workflow efficiency
Securely perform data loads
Provide data-informed insights for strategic decision-making
Find an expert and knowledgeable team in finance planning and software implementation to create personalized training sessions that will better equip your admin and end-users.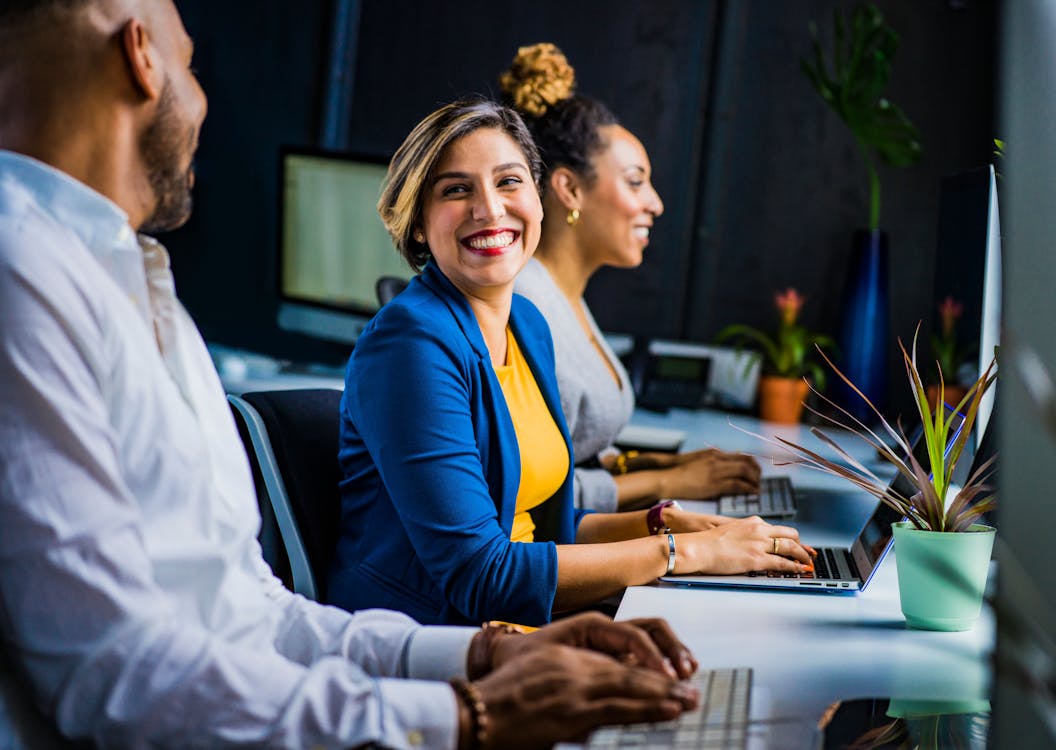 Customize Your Business Intelligence Solution
ProLytics Consulting Group has years of experience in building enterprise-ready solutions and providing ongoing support for enterprises of any size. From implementation, evaluation, and maintenance to training, our team is committed to providing reports and dashboards that are sustainable and tailored to your organizational needs. Our expert consultants have worked across various industries and verticals such as Retail, SaaS, Legal and Professional Services, Manufacturing, and more.
Power Up With Power BI
Optimize Power BI and support you and your team in improving efficiency and accuracy to make more insightful decisions quicker. Upgrade your analytics and Business Intelligence stack with Power BI today. To kickstart your BI journey, book a consultation with our Power BI consultants here.
About ProLytics
ProLytics Consulting Group is a business and technology consulting firm specializing in the areas of Enterprise Performance Management and Financial Business Intelligence Analytics. Our team brings decades of successful implementation experience across industries and verticals. We understand and value that each company is unique. We are committed to working closely with customers to find and deliver value-added technology solutions that solve their one-of-a-kind challenges.